Stock Options workshop for Founders & Investors on Nov 14
Event Details
Sorry SOLD OUT - For Investors & Founders ONLY - https://re.tc/stock-options
Our next workshop is Startup Valuation 101 for Investors & Founders ONLY, on Jan 24 and it is already 50%+ full. Details at https://re.tc/valuation101
Stock options (equity compensation)
Legal and Tax Considerations
Equity compensation is an essential aspect of compensating key employees and taxation of equity compensation can be complex and is often not well understood. Read https://re.tc/stockoptions
Join Steve Lukas of Harper Grey and Jason Cheng of PWC in this interactive 2 hour workshop on the tax and other implications of equity compensation (stock option plans).
Networking over free beer, wine and nibbles afterwards
In this workshop you will learn:
· What the different types of equity plans are
· Taxation differences between employees and independent contractors
· What are the benefits of being and maintaining status as a "CCPC"
· When do you recognize the benefit and when do you have to pay the tax
· How to qualify for the lifetime capital gains exemption
· What happens in the event of a loss on a business failure
· What are the differences that apply if you hire a US citizen
· Whether you are required to withhold and remit tax to CRA
· What happens on a buyout or share exchange
Speakers include:
· Steve Lukas, Co-chair Business Law Group, Harper Grey LLP
· Jason Cheng, Partner, Tax, PwC
· Prentice Durbin, Associate Counsel, Harper Grey LLP
This Angel Forum workshop from PwC and Harper Grey is for investors and companies, but not service providers or advisors. Don't miss the opportunity to learn more about equity compensation of your employees.
Steven Lukas and Prentice Durbin are two of the leaders in Harper Grey's Business Law Group. Their expertise ranges from financing/structuring transactions to risk analysis and management. Harper Grey's Business Law group offers investors and entrepreneurs creative approaches to dealing with their legal issues.
Agenda & Location: Harper Grey LLP, Suite 1600, 650 West Georgia, Vancouver
2:00 pm: Check-in
2:30-4:30 pm: Presentation and Q&A
4:30-5:00 pm: Short networking over beer/wine and light appetizers.
Last 4 workshops were full. Seating is limited to 40 participants (please do not register and then not show up as you will prevent other people from attending).
Quickly register at https://re.tc/stock-options for a nominal $20 to ensure a seat. - only for Investors & Companies - not Advisors or Service Providers. No On-Site Registration and No refunds.
We highly recommend you attend to learn from experts and for the networking!
Will I see you there? Bob Chaworth-Musters, Angel Forum - Vancouver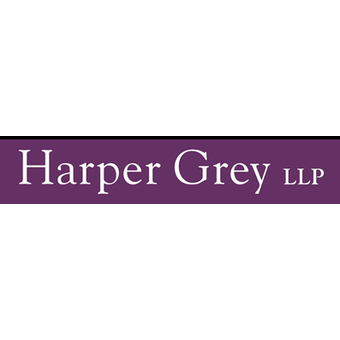 Suite 1600, 650 W Georgia St, Vancouver, BC, V7Y 1H4, Canada